Battery Groups Description
On the surface, most Lead-Acid or AGM batteries appear to be similar. However, there are many different types of batteries for different makes and models, and knowing how to find the correct size for your vehicle is a necessity. This article will explore the different types and sizes of vehicle batteries and will help you understand how to choose the right one.
What is Battery Group Size?
When purchasing a battery, you will see a series of numbers and letters in the name. These numbers and letters are the BCI group size of the battery. BCI stands for Battery Council International. This is a trade association that includes manufacturers, recyclers, distributor, and retailer organizations that supply original and after-market batteries.
BCI sets the standards for the dimensions, weights, and testing procedures for any battery that is sold in the United States. The organization also promotes legislation that pertains to the safe recycling and handling of lead-acid batteries. BCI encourages research and innovation to improve the safety, efficiency, and sustainability of battery technology.
When choosing a battery, you will hear terms like, "group 51R" or "type 31 marine" battery. These numbers refer to the physical size of the battery case. BCI currently lists over 130 different battery group designations. The designation gives you information about the intended application and type of vehicle for which the battery is intended. It also provides the length, width, height, type of assembly, terminal positions, and which post is the positive terminal.
Choosing the Right Battery
First, each vehicle comes with a specific battery tray size, whether it's a car, truck, SUV, commercial vehicle, boat, recreational vehicle, or other vehicles. It is important to choose a battery that has a snug fit in the tray. Otherwise, the battery could move around and get damaged or damage the vehicle.
Secondly, batteries have battery posts in different positions. Getting the wrong battery means that you might not be able to hook up the cables. You should always get a battery that has enough amps to start your vehicle and maintain the power needed to run modern electronics. If you get a battery that is undersized for your car, then it will not start. This is especially true in colder weather when it takes more power to turn over the engine.
BCI Battery Group Size Chart
BCI is the most common system used to classify battery group sizes. The following battery group size chart explains the most common BCI battery groups and their specifications.
Battery Groups Cross Reference Chart – BCI, EN, DIN Equivalents and Conversions Chart
Although BCI is the most common battery group classification system in the United States, others do exist. EN and DIN are other battery group classification systems that you will sometimes see in owner's manuals or when shopping for batteries. If you can't find the right battery in the listed group, then you can use this car battery size chart to find an equivalent using another battery classification system.
How Do You Read BCI Group Numbers?
An example of a BCI group number is 94R. This battery group has dimensions of 12.4 x 6.9 x 7.5 inches. Its posts are located on the top and the right post is the positive terminal. Another example is a 4D group. This type of battery is intended for a commercial vehicle and has dimensions of 20.75 x 8.75 x 9.8 inches. The posts are located on the top, and the positive post is on the right. By comparison, A Group 100 and 101 are automotive batteries that have the posts located on the side, and the left post is the positive terminal.
This should give you an idea of what the different BCI group numbers mean when you are looking for your next battery. Other examples include group U1, which are intended for utility vehicles, and Group GC8, which is designated for golf carts. It lists many different battery groups that are designated for automotive and light truck uses, which come in many different shapes and sizes.
What if I Can't Find The Right Battery for My Group?
Sometimes, you can't find the battery that you need for you vehicle. They might be out of stock, or they might not be available locally. If this is the case, there is a solution.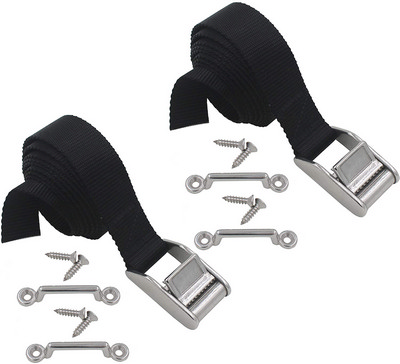 Universal Battery Group Hold Down Straps
Anti-UV heavy-duty nylon straps
Stainless Steel Cam Buckle
Check Price
You will need to replace your battery tray with a universal battery holder and tie-downs. They are easy to replace and relatively inexpensive. You can replace your battery tray with a universal one and get the closest battery that you can to the one that is recommended.
If you must choose this option, make sure that it has enough starting amps, cold-cranking amps, and other specs that are similar to the recommended battery. This universal battery holder review has a few suggestions to get you started. Another alternative is to find a similar battery group and then buy a battery holder to fit.
Is there a Universal Group Battery?
The term "universal group battery" can be confusing. When most people ask that question, they are asking if there is a universal battery that can be used in any vehicle. The answer to that is, no. Every vehicle has a different power requirement and takes a different size battery. The confusion comes when people see a designation on batteries that say, "Universal Battery #".
A universal battery number is simply another battery naming system. They are still in different sizes and shapes. These numbers usually begin with UB followed by a sequence of five numbers and another set of five letters and numbers separated by a hyphen. Similar to a BCI group number, these designations tell about the size, shape, and other physical characteristics of the battery. They are just a different numbering system and do not indicate that the battery will fit in all vehicles.
How to Buy the Right Size Car Battery
When choosing a battery, it is important to use the ones that are recommended by the manufacturer for your make and model of the vehicle. The easiest way to find out what battery group you need is to measure your old battery or your car battery tray and find the size that you've got in our table above. The best source of information to find the recommended battery group size and specifications is your Owner's Manual. It will give you the group size, amps, and voltage required along with other specifications.
If you do not have your Owner's Manual, you can often find it online. You could also call a local auto parts store or manufacturer, and they can usually look up the right battery group size in a database for you.
Once you find the right BCI group for your vehicle, you are ready to start shopping and looking at individual specifications. This will assure that the battery is the right size for your holder tray. One misconception that people have is that the physical size of the battery is related to the power. This is not the case at all. Batteries today use different technology, and this affects physical size. A smaller, more compact battery can be more powerful than one that is physically larger. In general, older-style flooded batteries are bigger and heavier than more recent battery types, such as absorbent glass mat and batteries that use thin plate technology. You will need to check the cold-cranking amps, and reserve capacity to make sure that it matches the required specifications in the Owner's Manual.
Other things that you will need to consider are:
Terminal type and configuration
Mounting System
Polarity
How to Choose the Best Car Battery Replacement
Once you have found the right battery group, then, you can start comparing different batteries that meet the specifications. Online reviews are an excellent source of information about the durability and characteristics of the batteries made by different manufacturers. You can read the real experiences of people who have owned different battery brands and types.
Spending time online allows you to compare the durability and reliability of different battery brands. You can also find information on any problems that people have had with the battery you are considering. You can also talk to your mechanic, as they are usually more than willing to share their recommendations and advice. Today, we have many sources of information available with a quick search online.
Common Battery Sizes by Vehicle Type
The BCI designations include the group definition, dimensions, measurements, types, sizes, and other characteristics. The battery conversions chart can help you to cross-reference battery sizes, but it is also useful to understand the various group sizes that are designated for different types of vehicles. The following examines the most common battery groups according to vehicle type.
Automotive Battery Group Sizes for Passenger Cars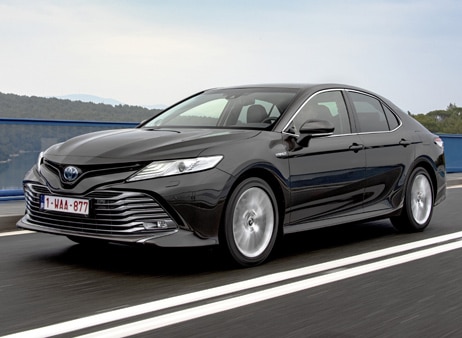 This is the largest group of battery sizes and types. They have the widest range of sizes, capacities, and specifications. Some of the more common ones that you might find include, 24, 24F, 27, 34, 35, H6 (48), H8 (49), 65, and 78.
Motorcycle, Bike, Powersports Battery Groups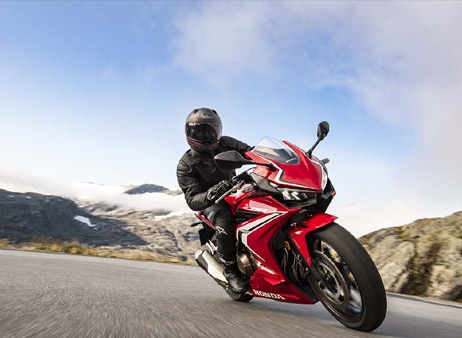 Motorcycle batteries usually start with CB, YB, GB, Y, C, G, or 12N. Some examples include YB14L-A2, Y60-N24L-A, or 12N24-3. These are lead-acid motorcycle battery designations. Maintenance-free motorcycle battery designations start with YTX, CTX, and GTX, such as YTX9-BS. Gel batteries are also available for motorcycles. They begin with the letters YT, GT, CT, YTZ, GTZ, or CTZ, such as YTZ10-S. These are some of the more common designations, but these batteries come in a wide range of shapes, sizes, and types.
Light Truck Battery Groups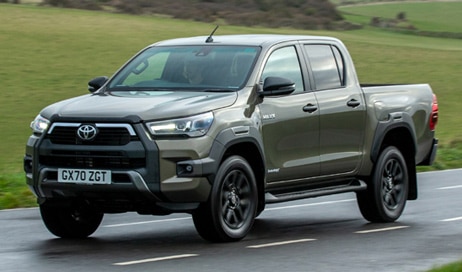 Light duty commercial trucks typically take groups 1, 2, 2E, 2N, 17HF, and 19L batteries. However, this can change if the vehicle has numerous electronics that it must support.
Battery Group for Big Trucks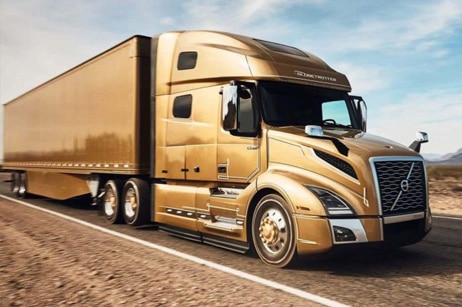 Big trucks, such as heavy-duty, super-duty, and commercial vehicles often use battery groups 3, 3EH, 4, 4EH, 5D, and 7D. These batteries have three cells, but some batteries for heavy-duty vehicles have six cells. Six cell heavy-duty commercial batteries include 3EE, 3ET, 4D, 4DLT, 6D, 8D, 12T, 28, 29H, 30H, and 31.
Battery Groups for Electric/Hybrid Cars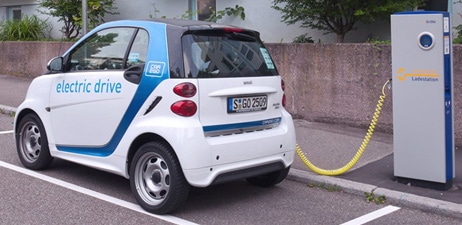 The most common battery groups for electric and hybrid cars are GC2 and CG2H, which are a 3-cell battery. However, batteries for electric and hybrid cars also come in 4-cell and 6-cell versions. These include GC8, GC8H, and GC12 battery groups.
Marine, Boat, Yachts Battery Groups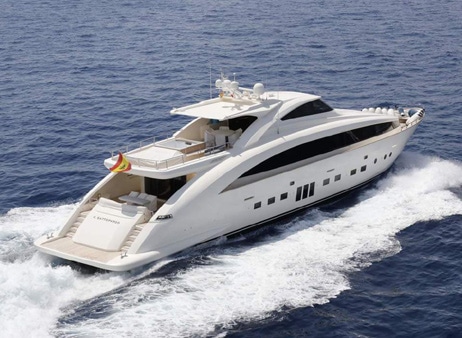 Group 24 is the most popular for marine purposes. They are lead-acid batteries and typically have a 75-85 amp-hour capacity, 500-840 cold-cranking amps, and a reserve of 140-180 minutes. Other popular marine battery groups include 4D, 8D, 27, 31, and 34.
Lawn Mower Battery Groups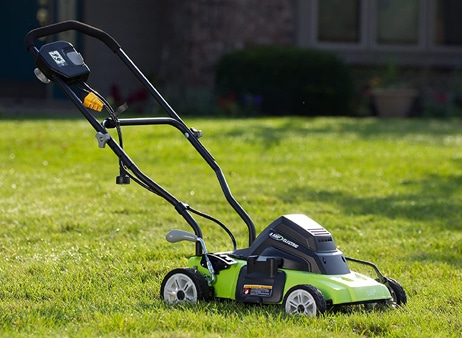 Groups U1, U1R, and U2 are considered to be general-purpose batteries. You can usually find them in lawnmowers and other utility vehicles.
Battery FAQ
By now, you should have a good understanding of battery size groups and what they mean. However, there are many other considerations when choosing the correct battery for your vehicle, maintaining it, and many other relevant topics. Here are some of the most common questions that we get about batteries.
What are Cold-Cranking Amps, and How Many Do I Need?
The cold-cranking amps designated CCA on the battery is the amount of power that the battery can generate when starting the engine. This measurement refers to the ability of the battery to go from nothing, when it is not in use, to full power quickly. The cold-cranking amps are necessary to be able to produce the force necessary to take the engine from idle to being in motion.
What is Reserve Capacity?
The reserve capacity is the number of minutes that the battery can power the car at the minimum amount needed if the alternator should stop functioning. It is measured at 80° F at a discharge rate of 25 amps. The battery must be able to maintain at least 10.5 volts for a 12-volt battery, which is the minimum amount needed to power the car. What this means is that if your alternator goes out, you still have a short time to get to a mechanic.
What is Amp-Hour Capacity, and How Many Amps is a Car Battery?
A battery's amp-hour capacity (AH) is a measurement of how much energy can be stored in the battery. This is usually expressed as capacity over a certain amount of time. For instance, you might find a listing of "150AH @ 10HR". What this means is that the battery can produce a voltage (useable electricity) for 10 hours of continuous operation. The electricity will flow at 15 amps of current.
For your car to be able to keep running, it must maintain at least 10.5 volts. If the voltage drops below this, the car will not run. If you have electronic devices that are running at the same time, the load on the battery is greater and the battery needs more voltage to keep running. What this means for you is that if you have a battery that needs to be replaced and has a reduced amp-hour capacity, it will drain faster if you run your heater, air conditioner, charge your cell phone, and operate other electronics all at the same time.
The amp-hour rate of a 12-volt battery is typically calculated at 20 hours of continuous operation. This is such a common standard that many labels do not state this information. However, there are deviations from this standard, so it is important to know the number of hours that were used to calculate the amp hours on the battery that you intend to purchase.
It is important to understand that this calculation is theoretical and might not apply to actual battery usage. The current draw on most vehicles is not constant, but rather fluctuates over time. For instance, turning the stereo up or down, turning the headlights on or off, and turning on the air conditioning will change the load on the battery and the hours that the battery can produce electricity. Knowing the amp hours of a battery is most useful when comparing different batteries when purchasing one.
How Many Volts is a Car Battery When Fully Charged?
The best way to understand volts is to compare it to a water line. If this were the case, volts would be the water pressure, the current would be the flow rate, and the resistance would be related to the size of the pipe. Increasing the voltage makes more electricity flow. When this is applied to car batteries, volts refer to the electrical potential of the energy stored in the battery.
Most car batteries are labeled as 12 volts. However, they can hold closer to 15 volts due to power from the alternator. When the car is running and the alternator is charging, the voltage (electrical pressure) should measure between 13.7 to 14.7 volts. An actual reading of 12.4 volts when the car is running means that the battery is only at about 75% of its optimal capacity. Your car will still run, but you need to get the battery checked because it can be a sign that it needs to be replaced soon. If it falls below 10.5 volts, your car probably will not start, but some can go as low as 9.5 volts and still seem fine.
Can I Use a Different Group Size Battery, or Will It Damage the Car?
It is possible to change the battery tray and fit a different battery in the car. However, it is not always a good idea. If you put a different battery group size in your car it will probably still run, provided that the battery has enough cold-cranking amps and voltage to start and run the car. Putting a smaller battery in your car means that electronics will probably not operate properly if the car even starts and runs at all.
On the other end of the spectrum, if you put a battery that is larger than recommended, it can cause significant damage to your car. The larger battery can cause spikes and power surges that can damage your electronics, including your onboard computer. It can cause fuses to blow and can potentially damage the alternator. It is always best to use the recommended battery group size when possible.
What is a Deep-Cycle Battery?
There are two different types of batteries available for your car, deep-cycle and starting batteries. Determining which one you need depends on the type of driving that you do and the types of demands that you place on your batteries. Starting, lighting, ignition (SLI) batteries are typically referred to as starter batteries. This type of battery is designed to deliver a short burst of energy quickly to start the car. They are meant to ramp up the power and discharge their energy quickly. They are not designed to withstand full discharge frequently, which will shorten the battery life.
On the other hand, a deep-cycle battery is designed to deliver a steady current over a longer time. These batteries are best for electronics that place a continual strain on the battery. They can be discharged and recharged many times without shortening their life. Some batteries are known as dual-purpose batteries and are designed to be both starting batteries and deep-cycle batteries. The main difference between these two types of batteries is their cold-cranking amps (CCA) rating. A starting or dual-purpose battery will have a higher CCA than a deep-cycle battery.
How Do You Recharge a Car Battery?
Most batteries do not need recharging until they are old and need to be replaced, or when you accidentally left your lights or electronics on overnight. You can use a trickle charger and your household outlets to charge a dead battery. Fast chargers are available, but a slow charge is typically recommended. You hook the clamps of the charger onto the battery terminal and turn the charger on.
How Do You Recharge a Deep-Cycle Battery?
Charging a deep cycle battery is similar to charging a starter battery. Special chargers are available that are made for deep-cycle batteries. You hook the battery cables to the terminal posts, turn the charger on, and wait for the recommended amount of time.
You can also purchase portable chargers that are made for boats and other applications. In this case, you charge the portable charger and then transport it to the boat, hook up the cables, and use it similarly as a home charger.
How Do You Use a Battery Charger, and How Long does Charging a Car Battery Take?
Any type of battery charger works the same way. You place the clamps on the terminal posts, plug the charger in, and turn it on. Make sure to hook the positive clamp to the positive terminal and the negative clamp to the negative terminal. Be sure to read all directions in the manual before trying it for the first time and be sure to follow all safety recommendations. A trickle charger usually takes overnight to charge a battery from dead to full. Faster chargers are available that can reduce the charging time to as little as a few hours.
What are The Different Battery Connector Types?
Battery terminal posts come in many different shapes and sizes. The connectors typically fit over the post and can be tightened down with a nut and bolt. Some heavy-duty batteries use lugs as a connector. Lugs have a precision hole in them and create a fit that is not as likely to come off due to vibration.
Connectors for marine applications work the same way as car battery connectors, only they often have a quick disconnect capability. They must also meet the U.S. Coast Guard regulations. Motorcycle and utility vehicle connectors must be sealed in a way that keeps them safe from the weather.
How Long Does a Car Battery Last?
Most car batteries have warranties that last for 36 or 48 months. The average car battery life is around 5-7 years, but this can be reduced by certain factors. Buying a quality battery is the first step to battery longevity. Avoiding accidental discharge to completely dead, such as by leaving the lights on overnight, will also help to preserve your battery life. Some batteries have been known to last for up to seven years, but this is rare.
How Long Does a Tesla Battery Last?
Tesla warranties their batteries for eight years or 120,000 miles. However, some drivers report Tesla batteries lasting up to 12 years. Usage and how well you take care of your battery are determining factors in how long your Tesla battery will last.
How Do You Test a Car Battery, and When Should You Replace It?
The best way to see if your battery needs replaced is with a battery tester, checker, or multimeter. To use one, you hook up the positive end of the tester to the positive battery terminal and the negative end to the negative terminal.
You should have someone start the car while you watch the meter. If the meter falls below 9.6, you probably do not have enough amps to start the car. This can mean that you need to charge the battery or replace it. If you recharge the battery and the voltage keeps dipping often, then you probably have a battery that needs to be replaced.
How Do You Disconnect, Replace, and Connect a Car Battery?
Here are the steps to replacing your car battery.
Disconnect the battery cables from your battery.
Loosen the bolts on hold the frame holder or straps that hold the battery in place.
Lift the battery from the tray.
Clean any corrosion or leakage on the battery tray and surrounding components.
Lift the new battery and place it on the battery tray.
Replace and tighten the battery holder or straps. Make sure that they are snug and secure.
Reconnect the battery terminal posts and tighten them down.
Why is My Battery Draining so Fast When it's Off?
One of the most common reasons why your battery might drain when the car is off is that something is left on. Even if your headlights are off, a dome light sensor or other small electronic devices can drain the battery. If you leave your phone on charge in your car, it will drain the battery. When you are sure that none of these types of issues are the case, it might be that your battery is old and no longer able to hold a charge. It might be time for a replacement.
How Do You Clean Battery Terminals and Contacts?
Corrosion and dirt on your battery terminals can greatly reduce the efficiency of your battery. You can use a special battery terminal cleaner from an auto parts store, or you can use plain baking soda and water. Here are the steps.
Remove the battery cables and inspect them.
Spray the battery cleaner on the terminals. You can also mix up one tablespoon of baking soda to one cup of water and apply it to the terminals.
Scrub the terminals with an old toothbrush or wire brush that is made for this purpose. Scrub until all of the buildup is removed.
Rinse off the residue with plain water and allow the terminals to completely dry.
Reconnect the battery cables.
How Do You Clean Battery Acid and Corrosion?
Cleaning battery acid and corrosion is similar to cleaning the battery posts and terminals. The first step is to disconnect the battery cables. Next, use a special cleaning product from the auto parts store, or baking soda and water, and apply it to the corrosion. Next, use a special wire brush to clean away the corrosion. Rinse away any residue and allow it to thoroughly dry. You can then reconnect the battery cables. It is recommended that you wear latex or nitrile gloves and safety goggles when performing these operations because battery acid might be present.
What is an AGM Battery?
An AGM battery is a type of battery technology that uses an absorbent glass mat to hold the battery acid. These fiberglass mats are sandwiched between the battery plates. They are packed tightly, which makes them resistant to vibration. Also, because the acid is trapped in the mat, it will not leak. They are known better for better electrical conductivity and longer life than traditional flooded batteries.
Does This F.A.Q. Apply to All Cars and any Other Types of Vehicles?
Yes, this FAQ applied to any engine that uses a battery to start or as its only source of power. It applies to any battery used in water, air, or land. This FAQ applies to anything from lawnmowers to children's toys and any type of vehicle.

Eric Strong works in the automotive repair industry more than 12 years. His work included repairing electrical systems in various vehicle systems. A hybrid electric car battery replacement experience expanded his understanding of automotive battery technology. Read More…