One of the most frustrating experiences you can have is when you start your car in the morning, and the engine will not turn over. Maybe it just sits there and grinds but never starts, or maybe it only makes clicking noises when you turn the key in the ignition. This can be more than an inconvenience if where you needed to go was important. The next question you might have if this happens to you is whether it is your battery or something else. Fortunately, there are a few things that you can do to take matters into your own hands before you call a tow truck. This article will explore how to test a car battery to see if it is time for a replacement.
Car Gift Ideas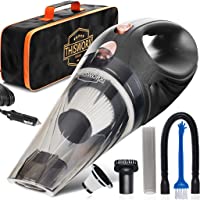 Portable Car Vacuum Cleaner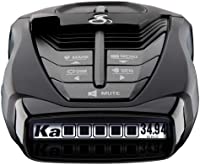 Laser Radar to Detect Speed Cameras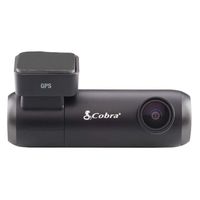 Smart Dash Cam, Full HD, WiFi & GPS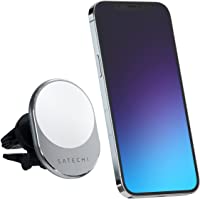 Magnetic Wireless Car Charger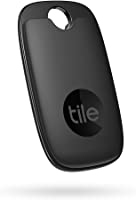 Car Keys Finder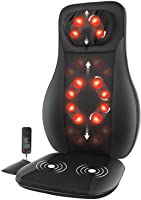 Shiatsu Massager for Car or Home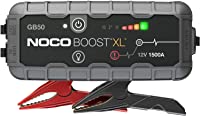 Car Battery Charger & Jump Starter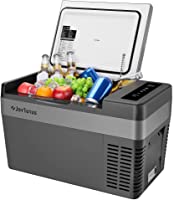 Portable Car Freezer

Alexa for Car
How do you know something is wrong with your car battery?
Sometimes an imminent battery problem happens suddenly without warning, but many times there are several signs that something may be wrong with your battery before it finally dies completely. If this is the case, you can load test a car battery to see if it is good, and you can replace it before it leaves you stranded. The next question you might have is how to check if your car battery is dead. Here are a few subtle ways that your car may whisper to you that you need to check your battery soon.
It starts slowly and cranks for some time before finally turning over;
The battery light comes on when you are going down the road;
You find traces of battery acid underneath your car where it is parked;
Your car suddenly stalls and dies as it is going down the road;
Your car lights suddenly dim, or you have dim headlights as soon as the car starts;
Your stereo, heated seats, and other electronics will not work;
Your car dies quickly after you charge it or has fast self-discharge;
Your car battery is beyond its recommended battery life.
This tutorial explores how to test your car battery, but you may be wondering, is there a difference between testing a car, motorcycle, boat, or RV batteries? The answer is yes, the principle is the same, but the voltage requirements are different. Each of these uses a different type of battery and has different requirements for starting and running the vehicle. Also, there is a difference between a deep cycle battery and a starting battery. Some RVs have both a starting battery and a deep cycle battery for running the electronics. The procedure for testing this type of battery is different from testing a car battery.
This article will be limited to the standard car battery and starting-lighting-ignition (SLI) batteries used in cars, SUVs, trucks, and vans. This tutorial explores how to test a car battery, how to check to see if it is the battery, how to load test a car battery to see if it is good, how to check battery life, and how to know if it is time for a replacement. With only about $20 of equipment, you can know if your battery is good and only needs a charge, or if it is time to replace it.
What you will need to follow this tutorial
Before we get started, here are a few things that you will need to follow this tutorial.
Multimeter. If you don't have it, don't give up, we have tips below for this case too. If you have it – this is the only thing you need to test the car battery and see if it works properly. These can usually be purchased for around $20, and there are many different models available. All of them work on the same principle, and most of them have a similar operation. This tutorial takes how to test a car battery a little farther and gives you a few more troubleshooting hints. For these steps, you will need a few other things.
Mechanics gloves or rubber gloves. If your battery has corrosion on the posts, or battery acid has leaked from it, it is important to have a good pair of mechanics gloves, rubber gloves, latex or nitrile gloves to protect your hands from battery acid.
Sandpaper or wire brush. If your battery posts have corrosion on them, you will need to sandpaper or a wire brush to clean it from the terminal and terminal connectors.
Rags or old cloth. It is always a good idea to have paper towels, rags, or old cloths available to wipe up any battery acid that might spill and to wipe off the battery posts before reconnecting the terminal connectors.
Wrench or hex set. If you have corroded battery terminal posts, you will need to loosen the connectors and clean them before retesting the battery with the multimeter. An adjustable wrench or hex set will help you loosen the terminal connectors and replace them.
Now that you have everything you need, it is time to begin the process of checking your battery. First, we will tell you how to do it using a multimeter, and then we will address some things that you can look for even if you do not have a multimeter. Let's get started.
How to check car battery without a multimeter
A multimeter is the best way to test your car battery to see if it needs to be replaced. It gives you a picture of how your battery is performing electronically, but there are some things that you can look for that might also tell you that your battery needs to be replaced. Here are a few of the things you should look for that tell you it is time for a new battery.
If you want to know how to check your battery visually, this video should help you out.
Things to look for are:
Leaking battery acid
Your battery light does not shut off after the car is started
Car makes a clicking sound when you try to start
Dim headlights
Electronics suddenly shut off
Rotten egg smell from engine
Extremely low water level in battery
Cracks in the battery case
Bulging sides on the battery case
If you see any of these signs, you should replace your car battery immediately. While it may have a little bit of life left in it, its imminent demise is near. Leaking, cracked batteries, or producing a rotten egg smell should be replaced immediately, as they are hazardous. A car battery with bulging sides is also an extremely hazardous situation, and the battery should be replaced immediately.
How to check your car battery with a multimeter
Before you begin, make sure that your car is sitting on a dry, level surface. Make sure that your emergency brake is set. Open the hood and use the support to prop the hood open. Make sure that all of this is secure before beginning the following steps.
1. Turn the headlights on for about 2 minutes with the car off
This releases any surface charge that the battery might have and helps you get a more accurate reading. Sometimes batteries have a residual charge that can make your readings appear better than they are in reality.
2. Turn your multimeter to 15 volts or higher
Make sure your meter is set on ohms and turn the dial to at least 15 volts. If your multimeter starts at 20 volts, you can use that setting.
3. Connect the multimeter to the battery
Make sure to identify the positive and negative terminals on your battery. They should be marked with a + or – sign. The red terminal is the positive, and the negative terminal is the black one. Note that the terminal position is not always a good indicator of which one is positive or negative. Some batteries have the positive terminal on the right, and others have the positive terminal on the left. Also, some batteries have posts on the sides.
Remove the terminal caps. The multimeter has probes on the ends of the cable. You will see holes in the tops of the battery terminal posts. This is where you will insert the multimeter probes. When connecting the probes, start with the positive terminal first and hook up the negative terminal second. This prevents sparks. When disconnecting the probes, the process is reversed. You should unhook the negative terminal first and then the positive. When you have the negative probe in position, you should see movement on the needle of the multimeter or the digital readout display.
4. Read the number on the meter.
Your battery must have at least 12.6 volts to be able to start. If the battery is good, it should be around 12.8 volts. If it is below 12.6 volts, it can mean that either your battery is not accepting a charge, is not holding a charge, or it might be self-discharging. This can also mean that something is draining the charge. For instance, if you accidentally leave your cell phone on charge overnight or an interior light that does not shut off, it can cause draining and low voltage on the battery. It can also mean that your alternator is bad and not charging the battery.
This information is only one piece of the puzzle. This is the first step in testing the battery, but just because this number is good does not mean the battery can start the car. It must have enough cold-cranking amps (CCA) to start the engine. To test this, leave the multimeter hooked to the battery and start the car. This might require two people, one to start the car and one to watch the meter as the car starts. When the key is turned to the on position, the multimeter should not drop below a 10. If it drops below a 10 at any time during the process, then you have a battery problem and need a new battery.
When you do this test, you need to watch the meter closely because the numbers will drop very quickly, and then, the alternator will kick in, and the numbers will go up over 14 if everything is working well. This is not the number you are looking for, and you will need to try to see the lowest number as the car starts. If you miss it, you can do the test again, provided that your battery has enough charge left. Before starting over, you should let the car charge on the alternator for about 5 minutes and then begin by leaving your car lights on with the engine off again before retesting for CCA.
5. Charge the battery and test it.
If the multimeter drops to around 10-10.5 when you start the car and then pops back up to around 14 volts, then all is well. A battery below 10 volts can't run a car. Your alternator is charging the battery as soon as the car starts. If your battery is below 12.6 when you initially test it, try charging it overnight, put it back in the car and then test it again. If it is still below 12.6 volts, you probably have a few bad cells and need a new battery.
This video shows the entire process of using a multimeter to check your battery and gives you a few tips on how to solve some common problems you might find.
If everything checks out, you might want to watch this video telling you how to check your alternator with a multimeter.
6. Troubleshooting other causes you should check.
If the battery is not reading the proper voltage with the multimeter, the first thing you should check is whether there is corrosion on the posts. If there is, you can disconnect the battery cable ends and terminals with sandpaper or a wire brush. Reconnect the battery cables, always starting with the positive cable first and retesting the battery, starting with step 3 on this list. Please make sure the cables are tight enough and can't be pulled off of the posts easily by hand.
Before testing your battery, make sure everything is off, including the radio, lights, and any other electronics that could pull energy from the battery. You also want to see if you have a device that is drawing electricity from the battery even when it is supposed off, called a parasitic draw. This video explains how to do this test with a multimeter.
This process will help you diagnose your battery problems and help you narrow down whether it is your battery or something else.
When is it time to replace a car battery?
Age alone is a good sign that you need to replace your battery. Most batteries today are designed to last between three or four years. That is when the warranty on most modern batteries expires, and if your warranty is expired, then it is a good idea to replace the battery as soon as possible. If you recently purchased a used vehicle, and you do not know how old the battery is, starting with a new battery means that you know that will not be a problem for several years to come. Most people do not replace the battery if they intend on selling the car. Of course, you now know how to test it to see if this is the case.
How often you need to replace a car battery depends on the type of battery, the technology it uses, and how well you treat it. Things like leaving your lights on accidentally overnight and letting it drain to low levels often determine battery life. Another question you might have is how long should a car battery last on average? Most batteries can be expected to last 3-4 years, but if you treat them well, some can last as long as 8-10 years, so this brings you to the question of when to replace your car battery.
When to change your car battery depends on the battery's quality, how well you take care of your battery, and the weather. Storing it at the proper temperature, avoiding leaving your lights on overnight, discharging it to low levels, and other factors all determine how often you need to replace a car battery. The bottom line is that if you are experiencing any of the symptoms of a battery that is having problems, it is best to test it and change it if it is needed. Battery problems do not fix themselves, and they only worsen over time, until eventually, you end up stranded, and your car will not start.
Final Word
Did you enjoy this tutorial? Now, you should have a good idea about how to check a car battery and some signs that your battery is going bad. You have a few steps that you can take to diagnose the problem yourself and know if it is your battery or if it is another problem. Please let us know what you think in the comments, and be sure to share this article if you gained anything from it.

Eric Strong works in the automotive repair industry more than 12 years. His work included repairing electrical systems in various vehicle systems. A hybrid electric car battery replacement experience expanded his understanding of automotive battery technology. Read More…